Fightnight Scores allows our users to add reasons to their scorecards, allowing for a clear indication of their thinking. Here's how to use our product:


1. Choose a fight to score
- We add the biggest, televised fights for scoring
– Boxrec 4 & 5 Star Fights
- Selected other televised & undercard fights
- Fight archive available to score older fights
Select an upcoming fight, a classic fight, or a past fight from the previous cards section on the home page
Score the rounds and add your reason from a set list of reasons
1. As you normally would, score the round for each fighter.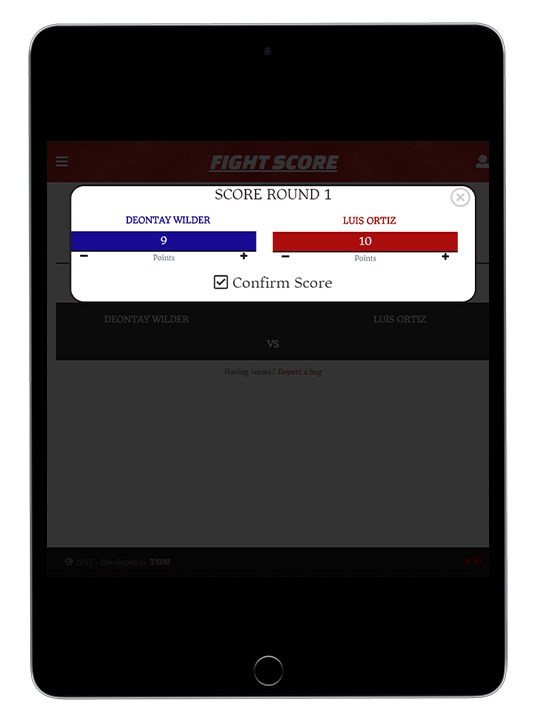 2. Select the reason the round was awarded from the list.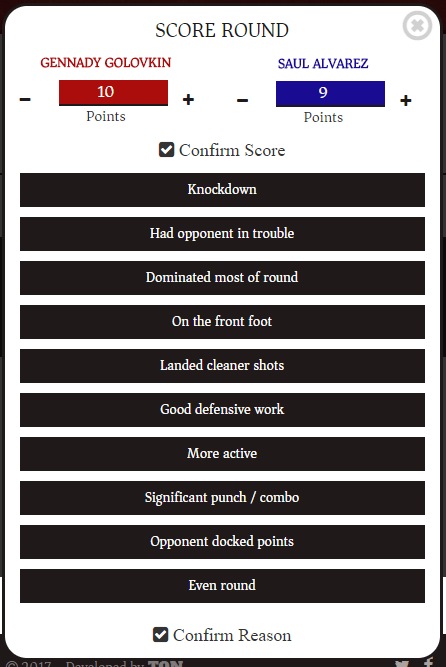 3. Tweet your scores & reasons each round [optional]

Fight Analysis
Using scorecard round scores & reasons data, we can produce in-depth fight analysis. Accumulating user scorecards, and breaking down the reasons given for each fighter in each round, we can produce interesting visual chart data, clearly painting the picture of how Fight-Score users viewed the fight.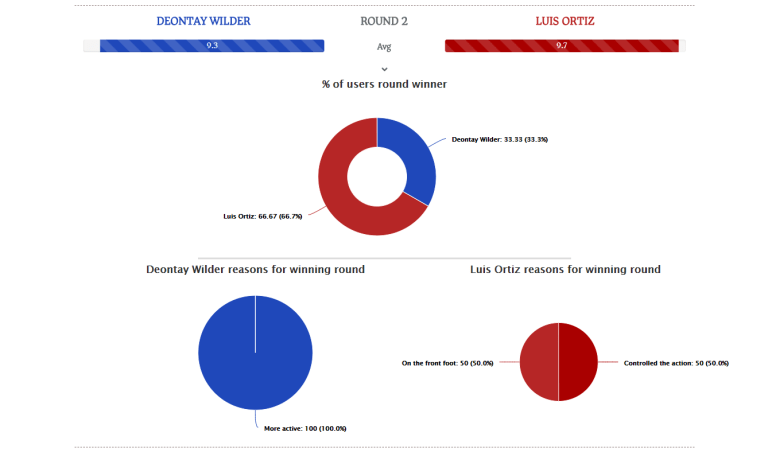 Social Interaction
Share your scorecards with the boxing community on Twitter, bringing people with a shared boxing interest together.
Engage with fellow boxing fans and tweet your round scores as the fight it taking place, live from your scorecard.
Into the Future
The Fight-Score concept would be extremely useful if brought into use for official ringside judges.
It will give us fight fans a clear indication of their logic and thinking behind their scorecards when currently there are no explanations and we are left wondering why they scored the fight they way they did.
TV Coverage & Statistics
TV companies covering the sport could benefit from a wealth of boxing fans statistical data to produce interest and talking points to their broadcast.
Using our fight analysis, broadcasters can feature the statistics generated from users scorecards, to paint a picture of how viewers saw the fight.