Copy and paste or share this link with anyone you want to see this scorecard!
86Boxing's Scorecard
Toggle Comments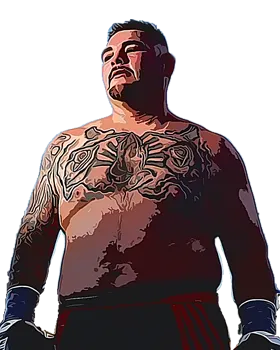 Andy Ruiz Jr
vs
Luis Ortiz
Round
1
Reason: Landed cleaner or more effective shots
Round
2
Reason: Significant punch / combo
Additional comments: Ortiz was able to bounce back with some hard shots of his own but took a ton of damage.
Round
3
Reason: Controlled the action
Additional comments: Ortiz controlled the pace of this round from the outside.
Round
4
Reason: Landed cleaner or more effective shots
Round
5
Reason: Landed cleaner or more effective shots
Round
6
Reason: Landed cleaner or more effective shots
Round
7
Reason: Knockdown
Round
8
Reason: Landed cleaner or more effective shots
Round
9
Reason: Controlled the action
Round
10
Reason: More active
Round
11
Reason: Significant punch / combo
Round
12
Reason: Landed cleaner or more effective shots
RESULT
Ruiz Jr wins a 12 round decision
Andy Ruiz Jr
TOTALS
Luis Ortiz