The first basic, barebones and raw version of Fight Score is here!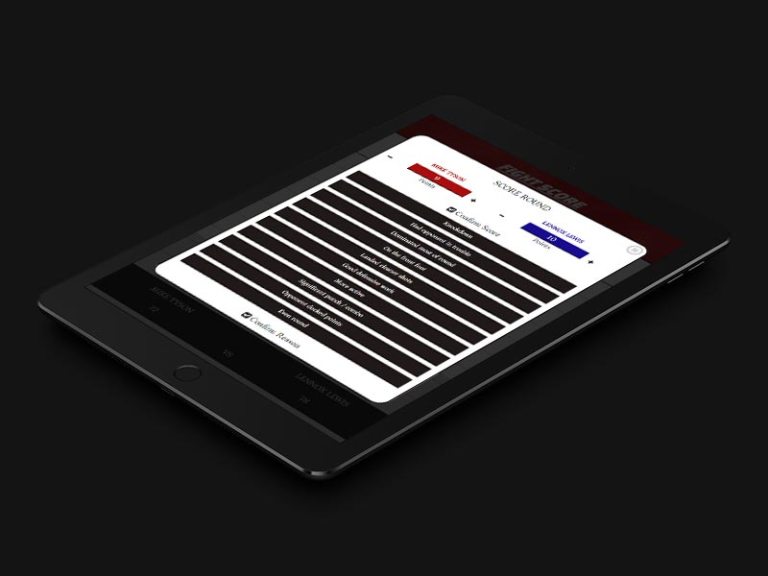 There is so far, very little going on with the platform beyond a general idea of what Fight Score is all about. Simply set up the fight you wish to score by manually inputting the fighter names, score each round along with a reason you see fit and then share you scorecard with the world of Twitter! Why Twitter? Well this is the easiest method to interest with fellow boxing fans and get them using the app. We will soon introduce a similar capability to share your scorecard on Facebook as well. This is of course a social thing after all. Score data currently isn't saved, but can be generated via the link provided at the end of scoring (Which you may or may not Tweet to the world). More development will be commencing in the coming weeks and months to enhance our product. This includes an automated list of upcoming fights to select from, and capability to save your data.
For now though, simply try out the scorecard
and spread the word of the Fight Score concept!